Description
SOLD OUT: Official Hess Mini Box sized to hold a complete collection of 17 Hess Mini Trucks. This is an empty box  (no mini toys included) and includes Hess Green Tissue paper for packing your Hess Mini Collection in the box.  This is an official Hess 2014 Mini Case box.  Your order also includes a Gold Edition Hess Mini Poster.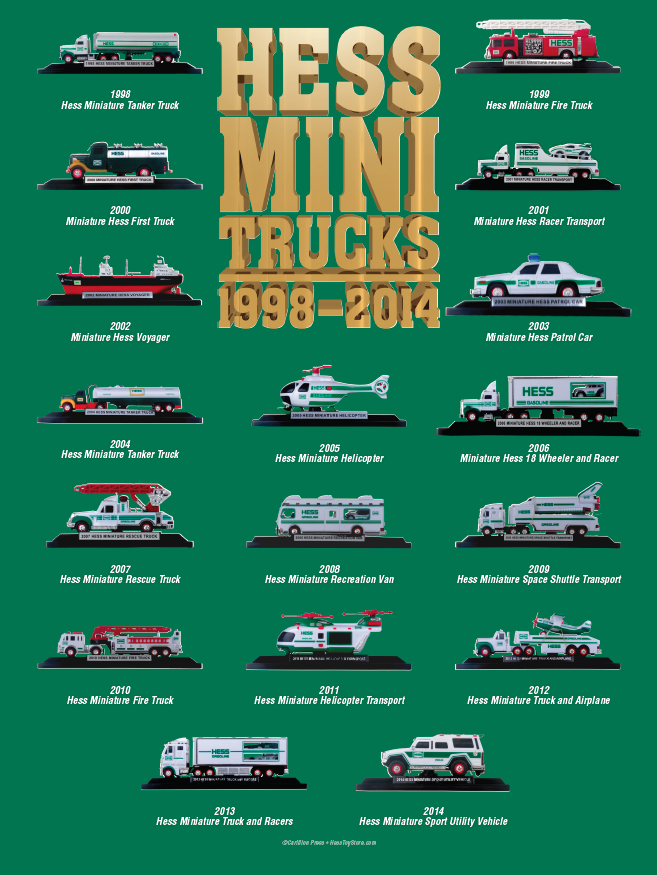 Hess Mini Poster (Complete 1998-2014) Included With this Order.
If box is sold out, then Hess Mini Poster is still available for $19.95. Click here to order poster only.