CHECK OUT HERE. Place Your Order
Need Gift Wrapping For Your Hess Trucks! 
Add a personal touch with Hess Gift Wrapping. Only $5.50 for the first toy and $2.75 for each additional toy.  Great for holidays, birthdays, and special occasions. If you would like a personalized hand written message to go along with your wrapped gift, please be sure and fill in the Gift Wrapping Message on the checkout page. 
Click Here To Wrap the First Toy $5.50  | Click Here for the Second or each additional toy $2.75.
Add Some Dazzle To Your Hess Gift!
You can add a Hess Deluxe Display Case to your order.  See what a dramatic difference it can make for your new Hess Toy Truck.  We offer both full size and Hess Mini size display cases. Click here to learn more. Starting at only $19.95.
It's Not Too Late! Buy 3, Get 1 FREE!  
Click Here for details.
You do not have to have a PayPal account to order.  PayPal provides credit card processing and does not require that you have an account with them.  Click Here if you have any additional questions.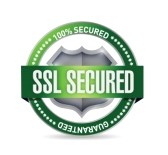 Your Hess Toy Store Shopping Cart
NOTE: Please note that Colorado Billing addresses are subject to State Sales Tax, and will be added at the checkout process!