Hess Trucks of the 19

9

0's

Hess Trucks 1990
The Hess Trucks Franchise Grows to Include A Hess Helicopter and Space Shuttle!
During the 1990's Hess Trucks added another Hess Tanker Truck to the series, two editions featuring Hess Trucks and Race Cars, followed by a Hess Police Car and Rescue Truck.  But the nineties was the decade when Hess Trucks took wings by introducing the Hess Helicopter in 1995 and the Hess Truck and Space Shuttle  in 1999.  To this day the 1995 remains a favorite Hess Toy edition from this decade and the 1999 Hess Space Shuttle as an reminder of the nations distinguished accomplishments in space.
Each year Hess Truck collectors waited with excitement to see what new and different Hess Truck concept would be introduced during the annual holiday season. Throughout the 1990's, The Hess Company did not disappoint their loyal fans.
Click on the "Buy Hess Trucks" button to go directly to the 1990's Product Page. If you would like to see the details of a particular truck, click on the "Details Page" link.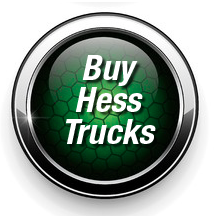 Hess Trucks:  Hess 1990 Tanker Truck Details Page
Hess Trucks:  Hess 1991 Truck and Racer Details Page
Hess Trucks:  Hess 1992 18 Wheeler and Racer Details Page
Hess Trucks:  Hess 1993 Patrol Car Details Page
Hess Trucks:  Hess 1994 Rescue Truck Details Page
Hess Trucks:  Hess 1995 Truck and Helicopter Details Page
Hess Trucks:  Hess 1996 Emergency Truck Details Page
Hess Trucks:  Hess 1997 Truck and Racers Details Page
Hess Trucks:  Hess 1998 Recreation Van Details Page
Hess Trucks:  Hess 1999 Truck and Space Shuttle with Satellite Details Page