Having Trouble Making An Online Purchase?

The most common question we hear is, "Can I use my credit card instead of PayPal?"  Answer:  Yes!  Click here to see how easy it is.
Credit Cards: Please email or call us if you are still having difficulty ordering online. Credit card companies are now more particular that you enter your exact billing address. Sometimes banks will decline a card because the customer used, Av. instead of Ave. or Avenue.  Use your exact billing address and double check your card number and expiration date.  If it declines more than once we recommend you try a different card or call the customer service number on the back of your credit card to see if they have your account locked down.
Jackie's Hess Toy Store Accepts All Major Credit Cards

Secure Transactions: The good news is that all of this intended to keep your transactions secure.  If all else fails, you can always select your items and use snail mail.  Just download the form below and mail us your order.  Some times low-tech is works best.
Ordering By Mail: If you would like to order from us by mail, you can print out the order form Here for PDF then mail it to us at the address below. Or you can scan the completed form and email it to us and we will process the order once we receive your payment.

NEED IT FASTER?
Click here add PRIORITY SHIPPING per Truck.
Click here add EXPRESS SHIPPING per Truck.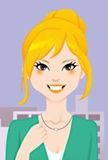 Jackie's Hess Toy Store:  You can contact us by mail or phone at the address below:
Jackie's Hess Toy Store
Fulfillment By Carillion Inc.
Sullivan Station, Box 370106
Denver, CO 80237
TEL 303-862-2280
EMAIL: jackie@hesstoystore.com
When ordering: Please provide a physical address for delivery. We do not ship to P.O. Boxes. Please include your cell phone in the notes section when you place your order so FedEx or UPS has a way to contact you for delivery exceptions.
Batteries:  Please note that due to FAA and US Postal regulations we do not ship toys with batteries because of the risks associated fire and the potential for an air cargo incident. See hazardous materials advisory at this link.
Terms & Conditions:  Click here to review Jackie's Hess Toy Store Terms & Conditions on all items purchase.
International Shipping is available for select countries. A flat international rate is set in the shopping cart. We will notify you if there are any additional charges or discounts when shipping to your country and will issue an invoice or credit as conditions merit. Canadian and EU customers will be responsible for applicable VAT taxes.
Still Have Questions? Fill out the form below and we can go from there!
---
•FAQ • Frequently Asked Questions
NOTICE: The Jackie's Hess Toy Store is an independent retailer of vintage original Hess Trucks.  It is not in any way officially affiliated with Amerada Hess, Hess Oil Company, Hess Express, or Hess Corporation.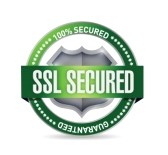 SECURITY: Thank you for shopping Jackie's Hess Toy Store. We appreciate our customers and take online security seriously. All credit card transactions are processed through secure servers using SSL encryption.