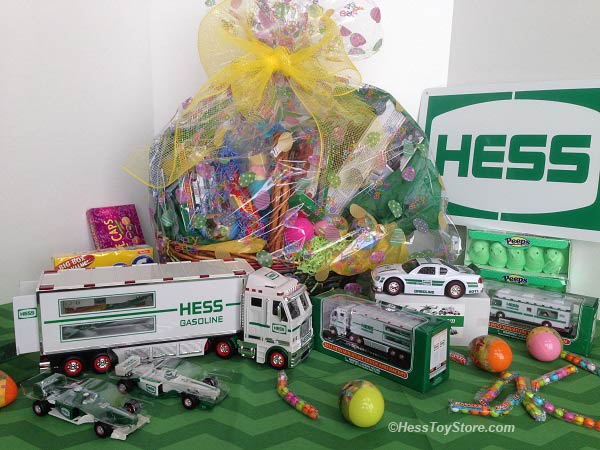 As the seasons change, so do our special Hess Truck offerings.  We have unique  packages for every gift giving occasion.
Hess Trucks Valentine's Day Specials (ends February 28)
Hess Trucks St. Patrick's Day Specials (Ends March 31).
Hess Trucks Easter Baskets (Valid Through April 20).
[empty_separator][/empty_separator]
Your Big n' Bold Hess Trucks Gift Bag
Huge Hess Gift Bag is "Just For You!" Big enough to hold several Hess Trucks.  This Big n' Bold Gift Bag is 21″ tall,  15 wide, and expands to 7.5″ thick! Click Here to add the Big 'n Bold' Bag to your order. HES-BBGB: Was $9.95 Now on sale.