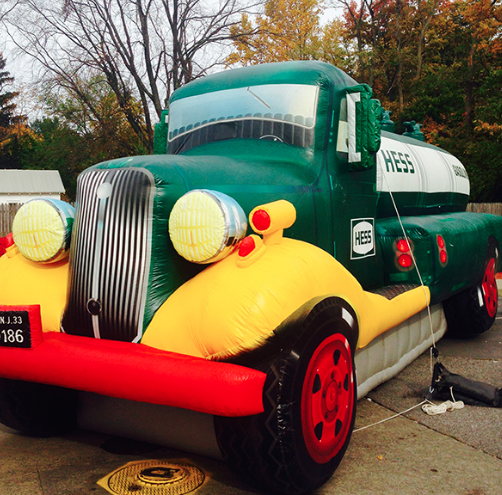 Seeing BIG Hess Trucks Is Believing!
You've heard the expression, "Go Big or Go Home?"  Well the Hess Mobile Museum is your chance to "Leave Home to See BIG!"
Great new photos posted by the roving Hess Mobile Museum.  Love the inflatable Hess Toy Trucks.
Click the photo to see the Hess Toy Truck Mobile Museum Schedule and put in on your calendar!