Description
HES-14FRB:  Hess 2014 50th Anniversary Truck & Space Cruiser with Scout: In original 4 color box (Imperfect Box: May be dented, torn, and or creased and does not include inserts or battery cards.) LIMITED QUANTITIES: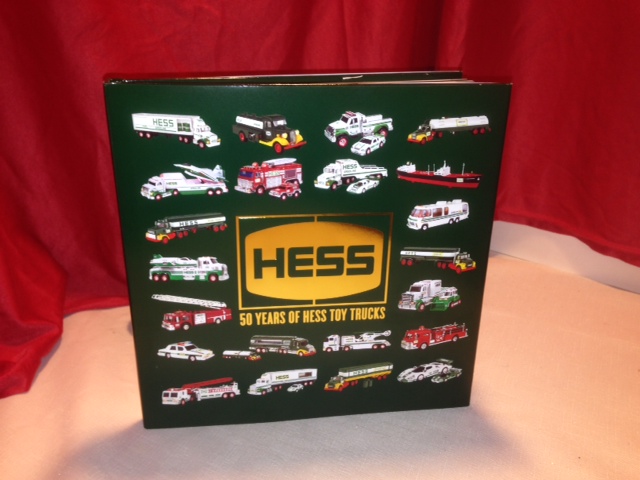 If  you also buy the Official Hess 50th Anniversary Book with this item your purchase is eligible for a FREE 2014 Hess Mini Truck, that will be included with your order as a bonus!  Just put, "2014 Mini Bonus" in the notes section when you check out.
The 2014 Hess Toy Truck & Space Cruiser with Scout (Official 50th Anniversary Hess Truck)
Hess designed the 2014 Hess Toy Truck and Space Cruiser with Scout to make an 'out of this world' statement about their 50th anniversary celebration.  The Hess Truck features over 40 lights and 3 different realistic truck sounds that include the truck starting, a horn, and the warning sound as the ramp comes out.
On the back of the truck is a space cruiser. Think Space X. This futuristic space craft features break away wings, flashing lights and high tech motion activated jet sounds.  Inside the space cruiser is a smaller winged scout that is nested under the hinged door.  It lights up and adds an exciting feature to this incredible and imaginative toy truck set.
This is an essential part of any Hess Toy Truck Collection and marks 50 years of Hess Toy Trucks.
Please note that  the  two C cell truck batteries are not included but the Space Cruiser and Scout come with batteries pre-installed.