2001 Hess Helicopter With Motorcycle & Cruiser (Used)
$42.75
2001 Hess Helicopter With Motorcycle & Cruiser (Used)
$42.75
(HessTech™ Reconditioned Truck) This toy is used but excellent condition. It has some wear on the chrome and minor scuffs and scratches.  This toy works great. Lights and sounds are perfect.  This toy does not have the original box.
Please note that it is very common for this toy to come in two shades: yellow/gold tone and white because of  the types of plastic used in manufacturing. Most of the toys in this series will be one or the other shade, but on occasion you will find toys that have both shades on various assembled components.  This is not unusual and has no effect on the toys lights and motion functions.  Batteries are not included. Toy carton will show normal shelf wear.
PLEASE NOTE that we use standard product photos from our catalog. The actual toy that you will receive is used and will show normal signs of wear as stated above that may include blemishes on the plastic or chrome parts.  However, the toy has been tested and reconditioned and is guaranteed to function as designed: including any lights, sounds or motions.
---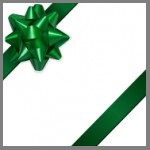 Add Gift Wrapping: Click Here[empty_separator][/empty_separator]