Description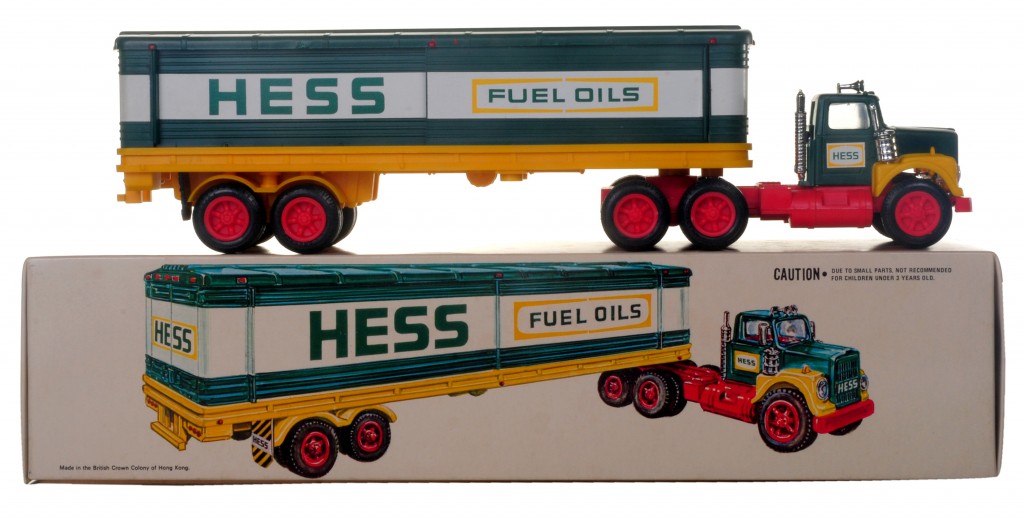 Three miniature label-less oil barrels were included in the redesigned 1975 Hess Box Trailer. In addition to working headlights and taillights, this truck had sliding side doors and rear doors that swung open on the back of the trailer. A switch to turn on the lights was located on the bottom of the trailer.  The green livery on this edition is somewhat lighter than later years.  Only 500,000 of these trucks were made for the 1975 holiday season.
Please note that batteries not included.  Toy carton will show normal shelf wear.
DETAILS:  Complete with all packing. has the 3 toy barrels (no labels issues on this edition), all decals in very good condition. Box in good condition with some writing on one side. Bottom of box shows some wear, overall condition very good.