Description
The 2016 Hess Holiday Trio Set
Buy the Holiday Trio and Get The 2016 HessToy Truck & Dragster FREE!
SKU: HES-HOT16

The 2016 Hess Holiday Trio Features 3 of our top selling Hess Truck Sets: The 2015 Hess Truck & Ladder Rescue, The 2014 Hess 50th Anniversary Toy Truck & Space Cruiser With Scout, and the 2013 Hess Truck & Tractor. You get all 3 toys plus the 2016 Hess Truck as a bonus making a total of 4 Hess Trucks for $299.95 plus S&H.
FREE BONUSES TO THE FIRST 100 CUSTOMERS! You get the NEW 2016 Hess Truck & Dragster, Plus the Hess 50th Anniversary Poster (Gold Edition)!
This is a Limited Time Offer. Limited Inventory! Please note that the Gold Edition Poster ships separately in a poster tube.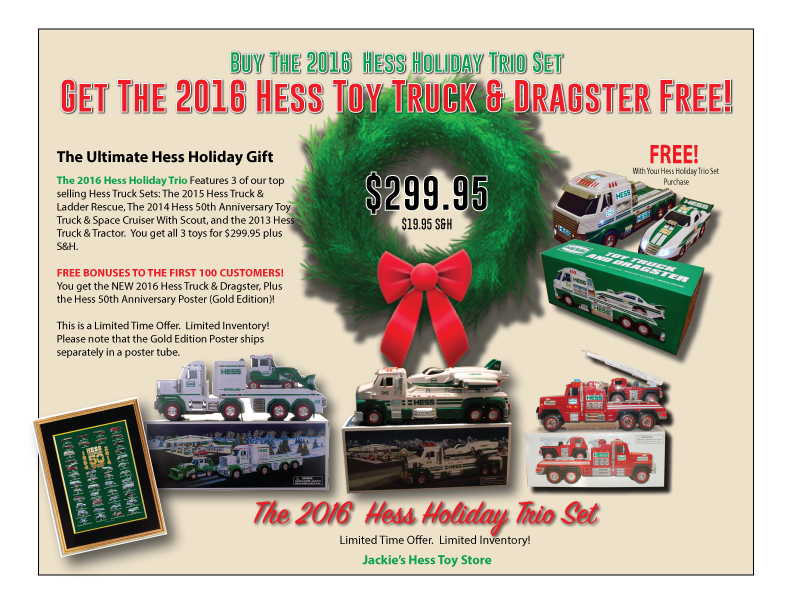 [empty_separator][/empty_separator]