The New 2014 Hess Mini Truck Is Coming!
May is just around the corner, and so is the new Hess Mini Truck for 2014!  This should be an awesome edition as the Hess Corporation celebrates a 50 year anniversary for the iconic Hess Toy Truck.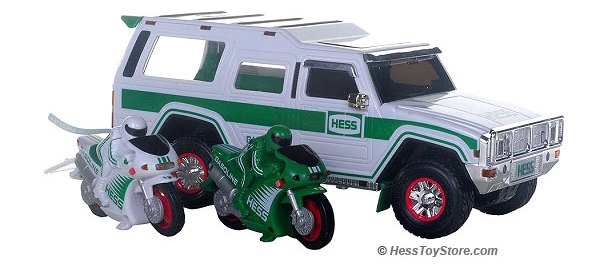 Even though the Hess Mini Trucks were not introduced until 1998, the company is bound to take this opportunity in their 2014 edition to help celebrate Hess Corporations' 50 years of toy making. Ten years ago Hess commemorated their 40 year anniversary of the Hess Truck with an motorcycle-carrying SUV, complete with shock absorbers.  Hmmm, what do you think the 2014 Hess Mini Truck will look like? : )
If you would like to be among the first to know about the 2014 Hess Mini Truck release, be sure to sign up on or email list. You can find a sign up box on the HessToyStore.com home page.