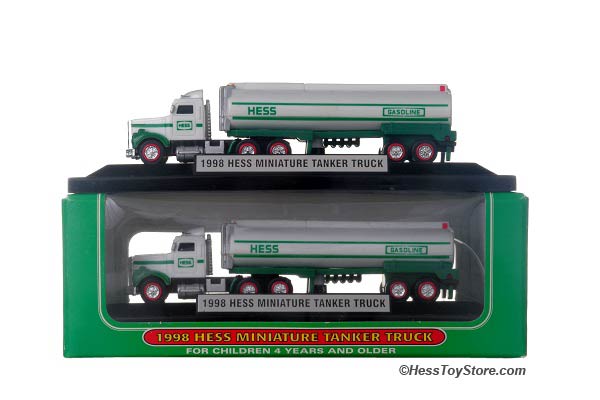 I'm still getting calls and emails from our Hess customers looking for the elusive 2015 Hess Mini Truck. Unfortunately the 2015 Mini was never issued.  For some reason Hess Corporation was silent on this issue.  We could find no press release or published announcement stating that they were discontinuing the Hess Mini Series.
If that's the case, then the 2014 Hess Mini SUV was the last in this series of 17 mini toys.  This series started with the Hess Mini Tanker that was released in 1998.  Each of these 17 minis reflect the design of a full size Hess Truck that was issued in earlier years.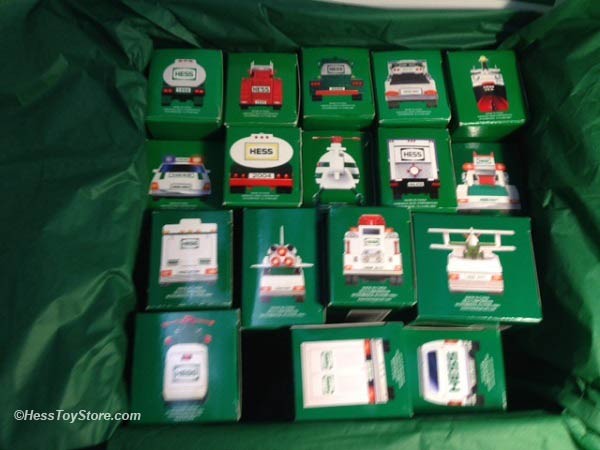 We now offer the complete Hess Mini Toy Collection of 17 toys and the full color Hess Mini Truck Poster (Gold Edition) that chronicles these detailed gems!  Click Here for details.
Or, if you already have a Hess Mini collection and want to fill in some missing years, Click Here to shop for Hess Mini Toys.
We have a limited number of complete collections in stock and they are currently on sales.  We anticipate selling out this Fall.  If you have young folks on your Christmas list that  would enjoy this complete set of new Hess Mini Trucks, shop early and save!